Course details
"Only for dishes" Noon time 【Oyster flies】 Matsuki's women's party Special juice (11 items) 3780 yen (tax included)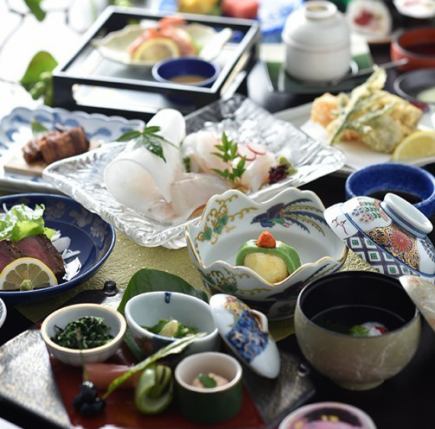 By using a coupon3780 yen
It is a dish only plan.
Reservation deadline

Until 21:00 on the day before the desired store visit
Available days for reservation

Monday - Sunday - Public holidays - Holidays
【Lunch time limitation】 We have a lot of seasonal taste such as Setouchi fresh fish stuck to natural products and features and organic vegetables taken at our own farm.[NET reservation acceptance in progress !!
Course menu
■■■ Greeting party ■■■
【Aperitifs】 Geisha special made jinsei juice or chef cultivation red purple milk juice (※ It is juice instead of aperitif)
【Appetizer】 Two varieties of seasonal items
【Sari-ri】 Two kinds of sashimi with freshness of the day and a set of wives
【Absorbent】 Black cow soup with vegetables
【Cooked goods】 Natural cooked grilled black bean pine needle filling
【Simmered dish】 Bamboo bamboo wormwood 麩 Ume 麩 delicious soup stock
【Strong Relishes】 Waka chow
【Steamed food】 Chawanmushi
【Lifts】 Oyster fried or tiger fugu Shirako Heaven or sesame tofu or water squid crawford Tempura
Or Mushrooms and Vegetables Tempura
【Diet】 Garlic porridge
[Sweets] Chestnut kidney
2018/12/31 update